AMT is developing a current and authentic brand identity for the Swiss traditional bakery HUG. The brand values of the family business are brought to the fore with a completely redesigned branch concept and rounded off with a contemporary presentation of the baked goods.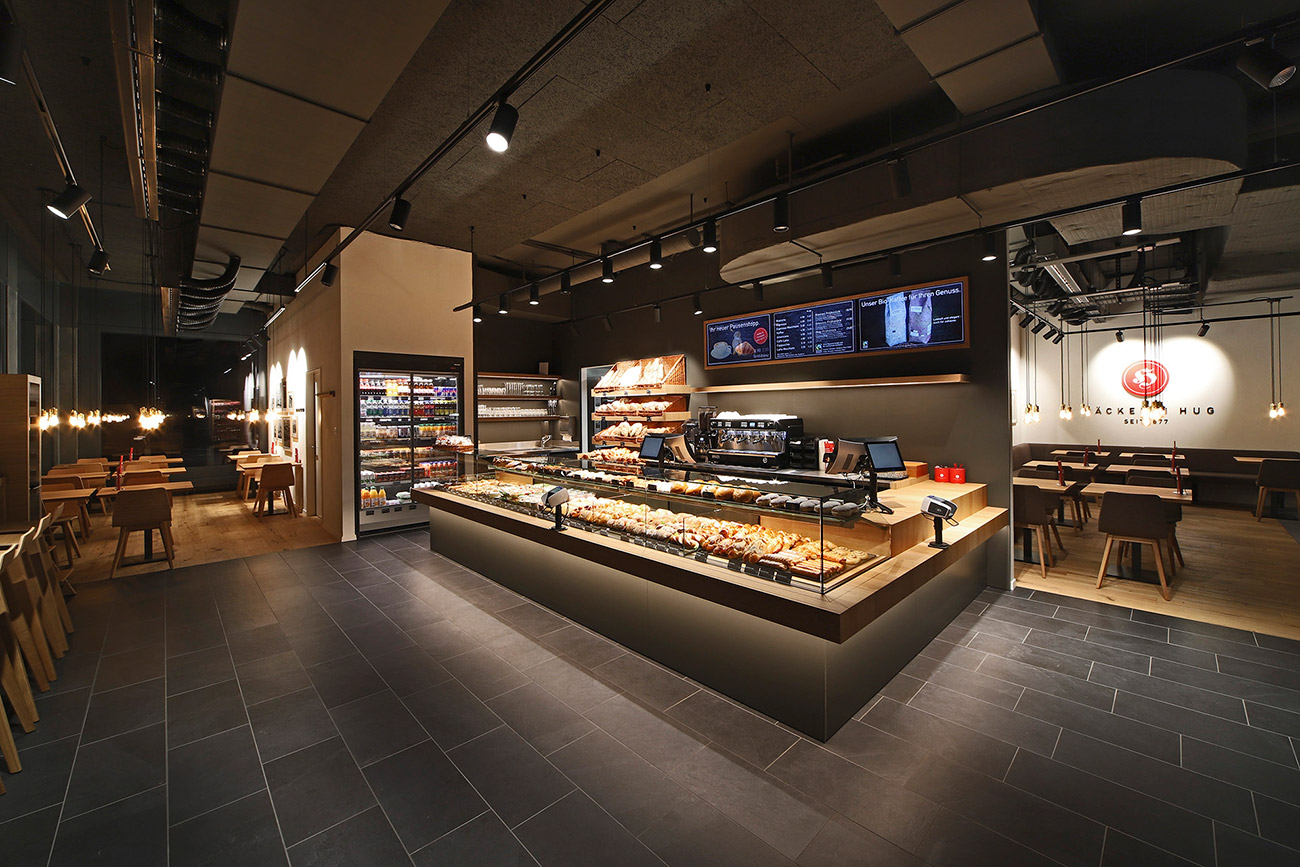 Tradition – that's what the family business HUG builds on. Every day, since 1877, the bakery cake shop chain has been providing its customers with bread, sweet pastries and coffee. After more than 130 years, HUG has established itself as the largest producer of baked goods in Central Switzerland and at the same time has not forgotten its regional origins.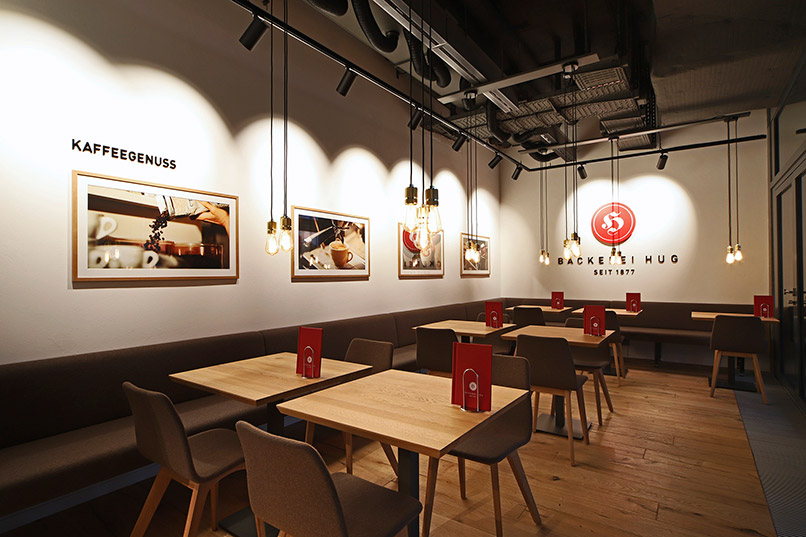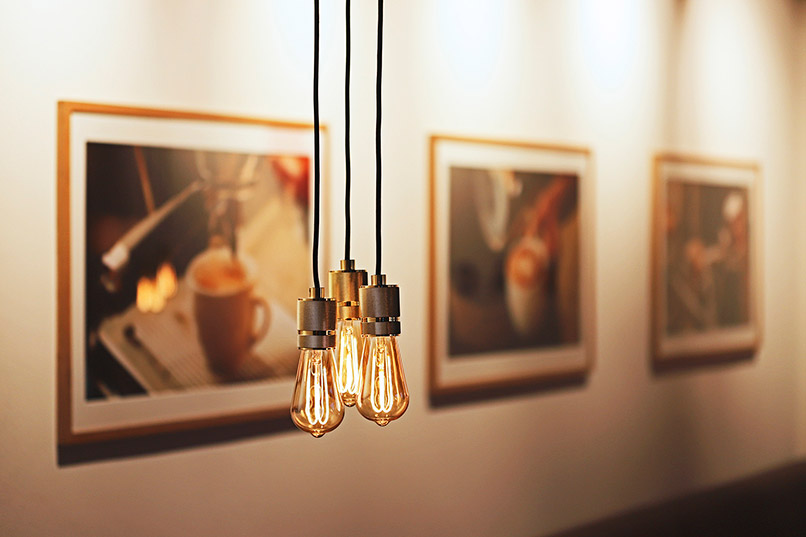 Modernity – all branches will be redesigned. In addition to architecture, the holistic AMT approach is also planning the revision of all communication elements. With great attention to detail, also local references are created through embroidery and the use of regional materials in addition to the appropriate bread baskets, packaging and price tags.