Revolution in
the Warehouse
Every brand presence a solitaire? That was yesterday. With the development of a communication concept that offers a consistent, but always variable framework for brand design and product staging, AMT has redesigned Jungheinrich's brand presence.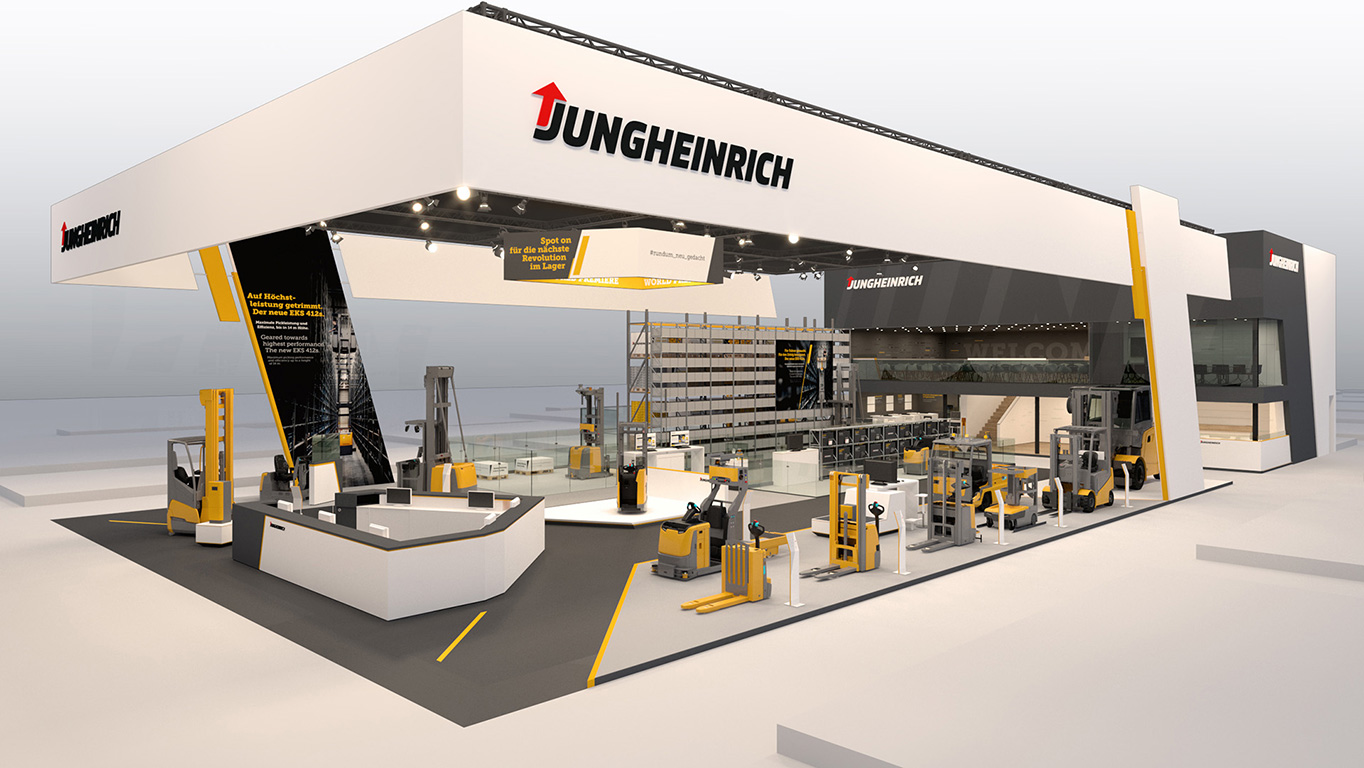 Concise communication, a flexible architecture concept and contemporary media installations form the basis, which are summarized in a comprehensive guideline for worldwide use.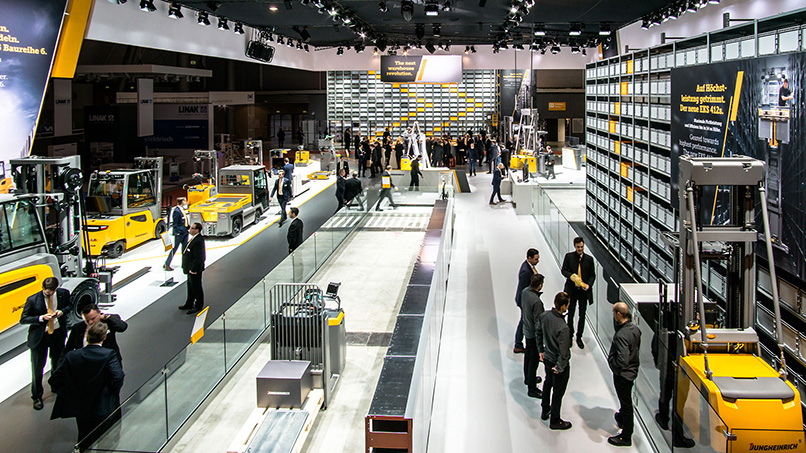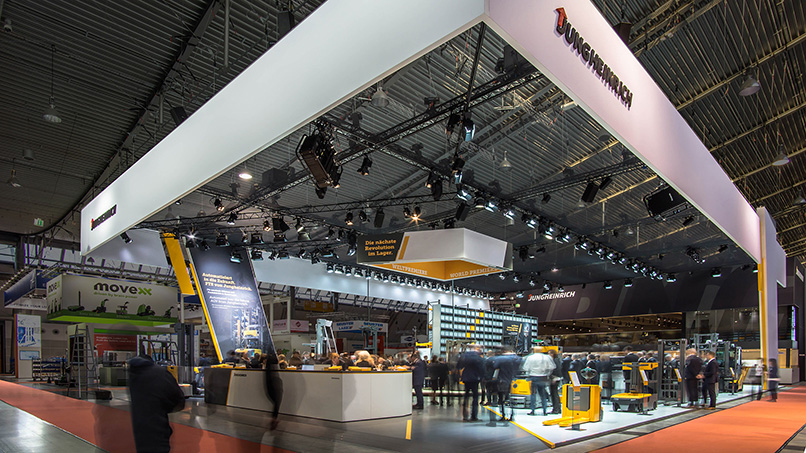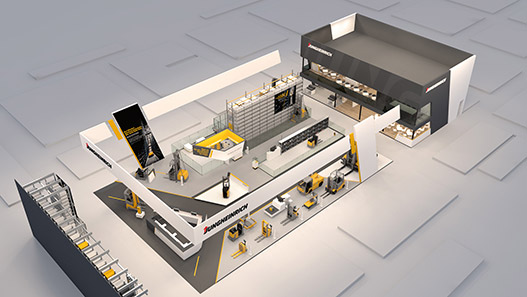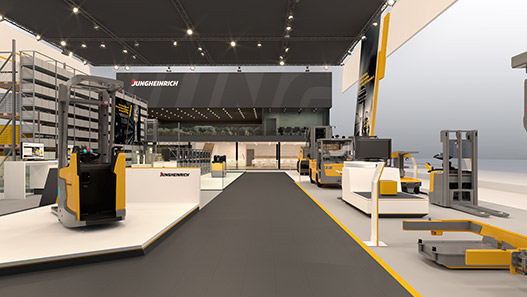 Jungheinrich's quality standards are guaranteed and explained to all users in a comprehensible manner by presenting a wide range of exhibition stand formats, event designs for indoor and outdoor use, and flexible road show kits.
With the first realizations at LogiMAT and Bauma in Munich, the concept, which is valid for several years, will be rolled out and thus forms the starting signal for a consistent appearance of the Jungheinrich brand in the years ahead.